---
The idea behind ULKA was originated almost about 36 years ago. An Holistic approach towards its work and absolute passion for innovative technology; has now converted that idea into ULKA GROUP OF COMPANIES. Having substantial experience of Mill House Equipment and particularly having experienced the shortcomings and problems of these, this Manufacturing Enterprise was founded with strong thrust in Research & Development. With its continuous strive to do better, with in short span of time, ULKA could able to successfully expand its horizons to associated other sectors and the journey still continues....
Vision of considering Globe as One Market has made ULKA stamp its presence across various continents.
---
To be known as country's one of the finest Sugar Mill manufacturer, providing most innovative and viable techno-economical solutions to our customers.
Innovation at work for our customers.
Integrate and flourish to be known as Innovation driven company by providing customized technology solutions to exceed our customer's expectations in quality, delivery and cost through continual improvement and customer interaction.
To become the most preferred Sugar Mill Process Equipment manufacturer.
Ulka Industries Private Limited(Formerly Known As Ulka Industries Limited) is committed to delight customers by Designing, Manufacturing and Supplying Sugar cane process equipment and milling solutions as per customer specific requirements with optimum power consumption.
We are further committed to develop a motivated workforce with a sense of pride in organization with continual improvement in our performance to meet customer expectations at all the time.

Mukteshwar Sugar factory was successfully commissioned in 2009, by Ulka Industries Private Limited(Formerly Known As Ulka Industries Limited) as an EPC contractor.
The site is located in one of the good sugarcane growing areas spread over 224 villages in talukas vizGangapur, Paithan of Aurangabad District of Maharashtra State and is assured to receive a steady and adequate supply of sugarcane.
The entire plant was completed in strikingly fast period of Nine months.
The plant is designed for crushing capacity of 2500 TCD.
The plant houses four mill tandem of size 30"x60" integrated with Ulka Patented Toothed Roller Feeder system, 40TPH Boiler operating at 32bar(a), Triveni make turbine coupled with alternator to produce 2.5MW electricity.
For the first time in the Indian history of Sugar Machinery Manufacturing, Ulka Industries Private Limited(Formerly Known As Ulka Industries Limited) manufactured a Milling Tandem having shaft-mounted drive with anti-friction roller bearings for Mill Rollers resulting in noteworthy power saving up-to 40% as compared to Conventional mill six roller mill, making the plant energy efficient.
Mukteshwar Sugars produces almost 30,000MT of sugar per annum.
factory provides direct employment to as good as 2500 people and within its capacity generates annual revenue of approximate USD 12 Millions.
At Mukteshwar sugar mill, we also carry out our R & D efforts considering our continuous zeal to achieve higher performance efficiency.
We can proudly boast of having the experience and know-how of both manufacturing of Sugar plant and also running it efficiently and successfully.

Salima sugar factory is a Joint-Venture unit by Malawian government and ULKA with majority of stakes owned by Ulka Industries Private Limited(Formerly Known As Ulka Industries Limited)
ULKA is glad and honoured for being the part of this challenging project. It is indeed an proud achievement to be able to successfully reach to desired output through methodical approach of identifying the specific problems and optimising "techno-economical" solutions for the same.
Through our vast experience and knowledge of Cane & Sugar Engineering, in-depth "know-how" of complete plant operations, ULKA chalked out and implemented the action plan to lead Salima Sugar Plant to an long term positive revenue generation centre.
To be able to achieve the same, the required quantum of work has been divided in multiple phases after Categorically and Critically working on following aspects
Geographical Aspect: Through detailed geographical survey and topographical study ofsite as well as the surrounding area, the need & preparation for land under own cane harvesting was identified.
Agricultural Aspect: Through systematic study and planning of agronomic factors like preparatory tillage, bed preparation, latest planting techniques and time, water availability for irrigation, application of fertilisers, management of ratoon crop, harvesting time, type of cultivars and plant protection measures; quality and yield of Cane has been improved.
Energy Aspect: Optimum utilization of available energy has been achieved through detailed analysis of the energy resources, installations of latest energy efficient control systems, necessary modifications to existing equipment to maximise extraction hence optimising operating cost.
Operation Aspect: Installation and implementation of latest and advance ERP system solutions, assisting to run the plant more efficiently. Also building self dependant operating team by 'knowledge transfer' through class room as well as on-site training.
Our Management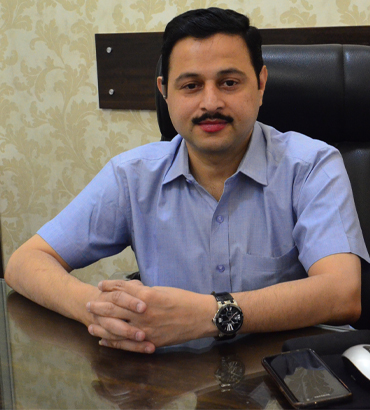 Dr. Sachin B. Nikam
Director, Ulka Group of Companies
A charismatic leader having a vast and varied experience of more than 16 years in running own business, Dr. Sachin Nikam spearheads the complete operations of ULKA group of companies. After completing his Bachelor of Engineering in Production faculty, he has completed his post graduate diploma in Sugar Engineering from V.S.I., Pune, one of the most renowned institutions in India. He further sharpened his indigenous administration skills by completing M.B.A. in finance and his command and passion for sugar cane engineering can now be best understood from the Degree of Doctorate (Ph. D.) he is honored with for his Thesis on 'Cane Juice Extraction with Lower Power and Better Efficiency.
Continuing legacy from his father Mr. B. B. Nikam, Dr. Sachin has successfully identified and conquered new business horizons for ULKA Group. With his visionary business acumen and exceptional ability of People management, Customer relationships, Business development and precious R & D activities, ULKA Group of Industries has grown in leaps and bounds and continuing…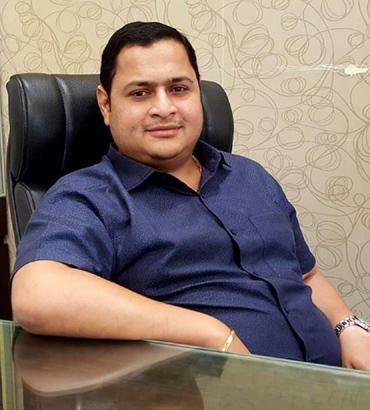 Mr. Dhiraj B. Nikam
Director – Operations
Mr. Dhiraj is an enthusiastic engineering professional having completed his Bachelor's Degree in Production Engineering. Acting as Director –Operations for Ulka Industries Private Limited(Formerly Known As Ulka Industries Limited), he steers complete activities at all three manufacturing facilities of ULKA. He actively guides the Human Resources for company and takes overall care of all the tedious admin requirements for various verticals of the ULKA group.
Having 'hands-on' experience of working in every aspect of sugar cane engineering, with his expertise, administrative acumen and unmatched energy, Mr. Dhiraj brings on all the extra drive it requires to push the organization to future growth.